INTRANOX develops eight silos for the leading company in the soft drink market
Wednesday, June 19, 2019 - 12:26

The storage capacity in stainless steel of the largest silo for the leading company in soft drinks has 200Tn.
The company number one in elaboration of soft drinks, world leader in its sector, trusts and bets on INTRANOX. We have recently worked on the design, manufacture and assembly of eight silos for the storage of crystalline sugar for the 'king of soft drinks', a company in constant evolution, change and adaptation, according to the tastes and needs of the market. Once the project was received and analyzed, the INTRANOX team went to work to provide the highest level of demand and excellence in design, manufacturing and monitoring, customer service and the assembly process. Our projects are followed with the utmost professionalism and the utmost care by the INTRANOX team. It is a highly qualified human group, excellent professionals who deserve an exclusive post.

"No matter the size of the project, they are all great projects for the INTRANOX team, so our involvement is always maximum" "For us, the customer always comes first".
COMPREHENSIVE PROCESS
The eight silos were manufactured in INTRANOX, since we have facilities with capacity to provide coverage and manufacture with all the facilities. All with the highest quality and all the guarantees of the INTRANOX model. Specifically, we have more than 30,000 square meters of facilities and a height that exceeds 25 meters.
Finally, these deposits were moved and installed on site, with all the guarantees and professionalism of INTRANOX.  Each of them was assembled in the corresponding delegations that the company has distributed throughout the Spanish geography.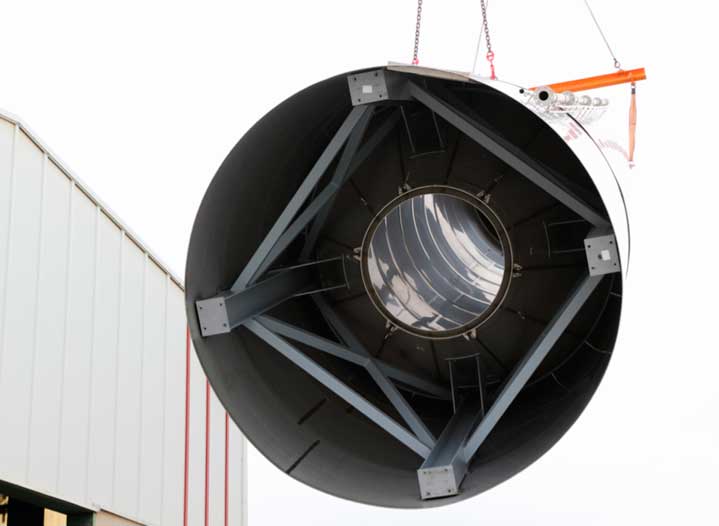 INTRANOX, We design and manufacture with cutting-edge technology. Deposits in stainless steel for the storage of all kinds of liquid, viscous and solid substances.
"The storage capacity in stainless steel of the largest silo for the leading company in soft drinks has 200 tons"
From the technical engineering department, the project was studied and the pertinent calculations were made with the most advanced programs and the silos were designed with the latest 3D applications. A posteriori, they moved to the manufacturing department, where they were developed with diameters of 4,450mm and a height of 25,000 mm. 
CONSTANT EVOLUTION
Our client is a great company in constant evolution. It faces daily challenges in the beverage sector. Specifically, it expands its market and bets on new products within the beverage sector. It opts for and expands its market to the dairy sector, waters, beers, juices, organic beverages... Very attentive to all the changes and tastes of the market, bets on the latest technology with the clear objective of remaining the number one.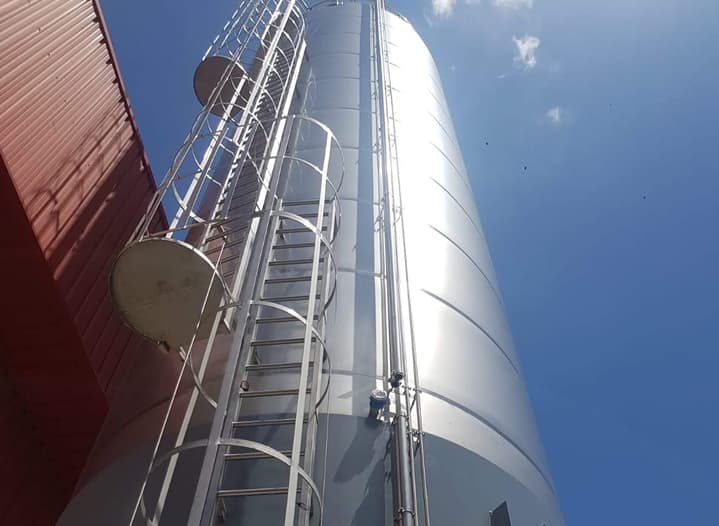 All the stainless steel silos of this great company are designed, manufactured and assembled with the the INTRANOX guarantee seal. It is important to note that we have the highest quality certifications in the sector and we are 100% committed to the Environment. The large companies, the number one in the soft drinks sector and the beverage sector, are committed to INTRANOX.
The numbers "1" always bet on the best